menu
NeoRad BV is a medtech company from origin leveraging its relationship to Oslo University Hospital in Norway to create new products that improve the quality of well-established medical procedures.
Through a network of regional managers in Europe, USA and Asia NeoRad is building its own distribution network.
Our lead product, SimpliCT™, a laser guide for image guided interventions, has been sold to over 50 hospitals and clinics both in CT, PET-CT and advanced 3D angio labs (Cone Beam CT), for non vascular interventions such as biopsies, ablations, drainages, infiltrations etc.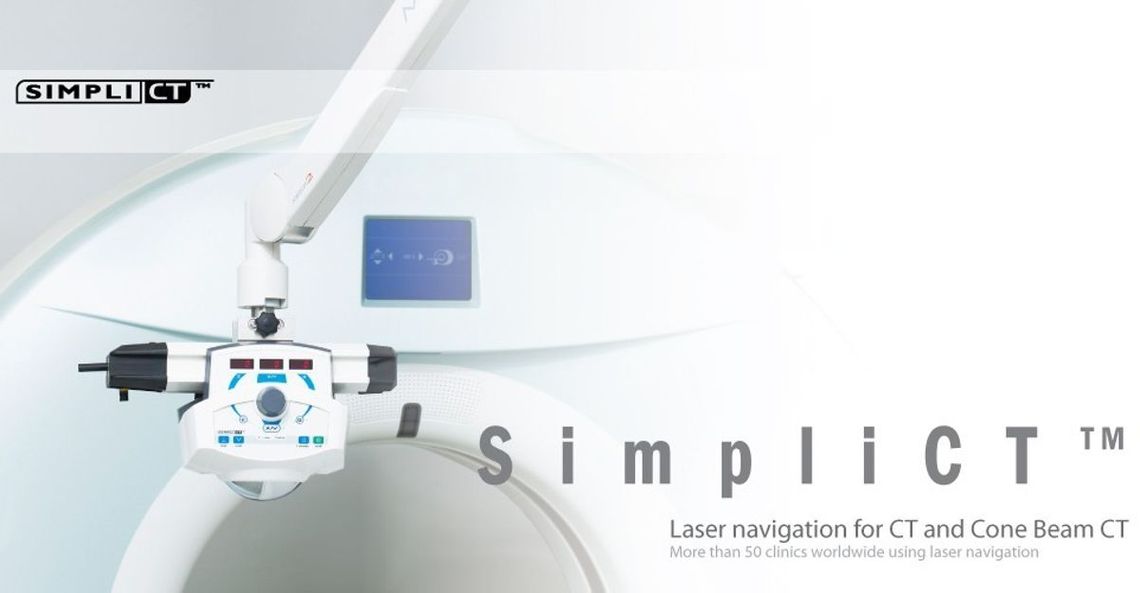 S
impliCT laser navigation in use world wide to decrease
procedure time,
radiation dose and potential complications in interventional radiology.
In 2018 Neorad decided to upgrade the quality management system to ISO13485 and relocate the production from Norway to the Netherlands. New completely ISO13485 qualified production is expected to start in 2021.
As time has passed since the first design in 1999 and some major changes have been introduced in the years, after 2021 some new developments are to be expected to further improve the userfriendly application of SimpliCT.
Read more about Neorad and SimpliCT in this menu.
Privacy Policy of Neorad
www.neorad.nl
(c) 2020 all rights reserved to Neorad B.V.